Sweetheart T-Shirts and Sweatshirts are for sale here! We LOVE this design! Order by 1/30/22!

Sweetheart Dress-Up Days - February 7-11, 2022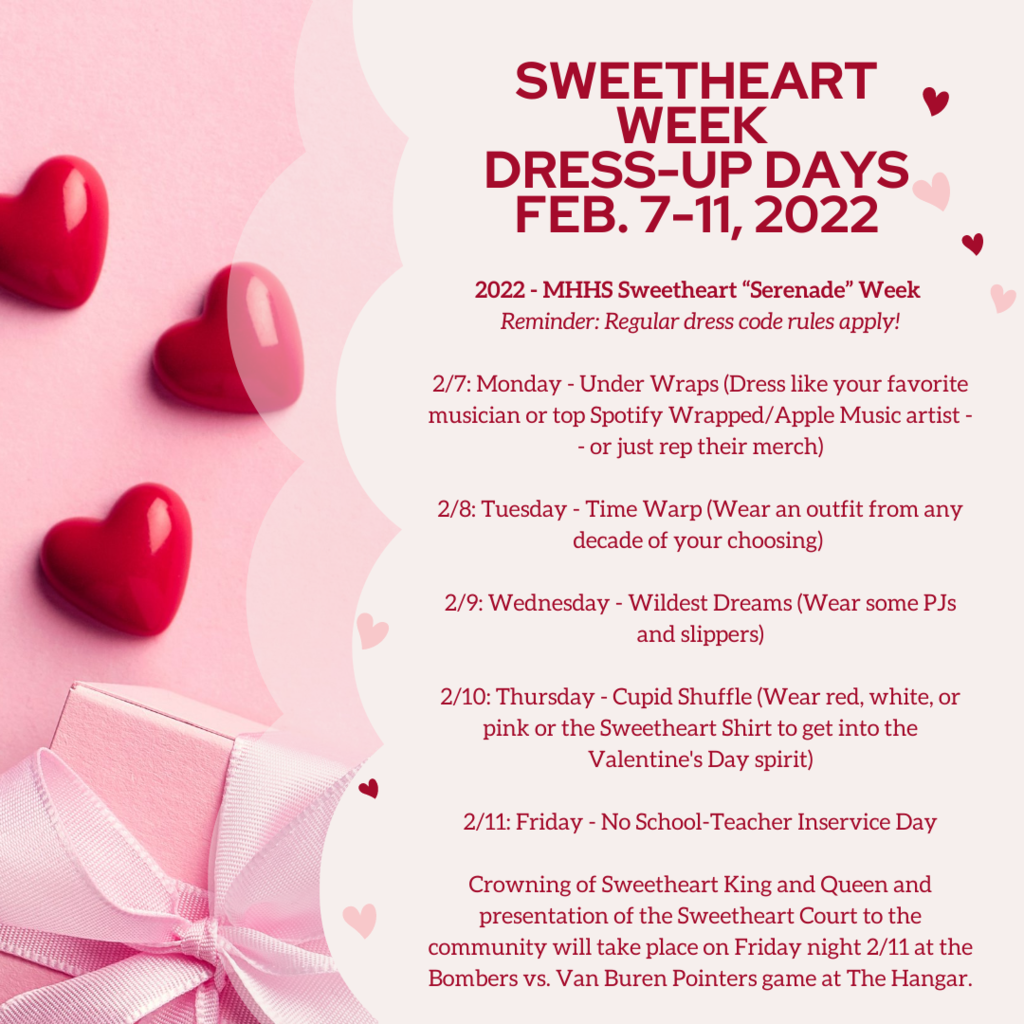 Mountain Home Public Schools will not be in session tomorrow, Thursday, January 20. Students will complete AMI day 1 assignments.

Early release today: 1 p.m.

Bomber Families, Mountain Home Public Schools will release today at 1 p.m. due to forecasted winter weather that could impact transportation later in the afternoon. Thank you, Dr. Jake Long

National School Resource Officer Appreciation Day was January 9. We love this group of SROs, and we're so thankful for their work. Back row: Zach Ables (aka OZ) at Hackler Intermediate School, Ryan Thompson at Mountain Home High School, Nick Maze at Nelson-Wilks-Herron Elementary School, and Eddie Helmert at Guy Berry College & Career Academy. Front Row: Danielle Campfield at Pinkston Middle School and Mountain Home Kindergarten, and Lacy Holland at Mountain Home Junior High School. What a wonderful group! Make sure to thank them when you see them!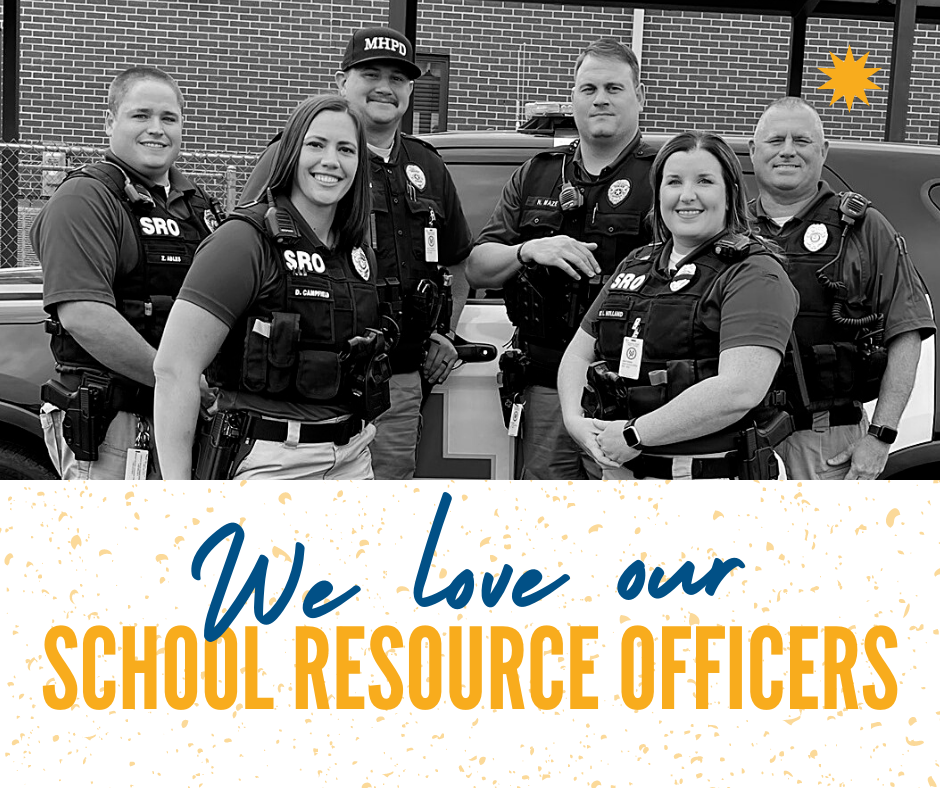 Third quarter dates to remember:

And big kids enjoy the snow excitement too! Here's a picture of a couple high school boys having tons of fun!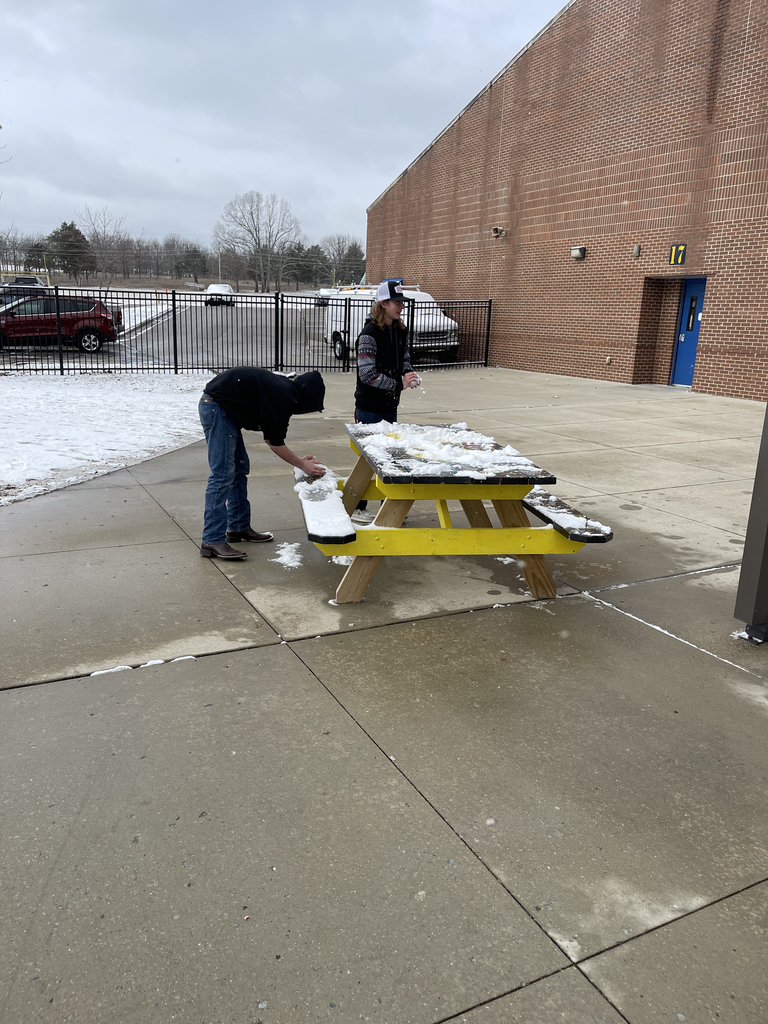 French Club Chili Supper! Don't miss it!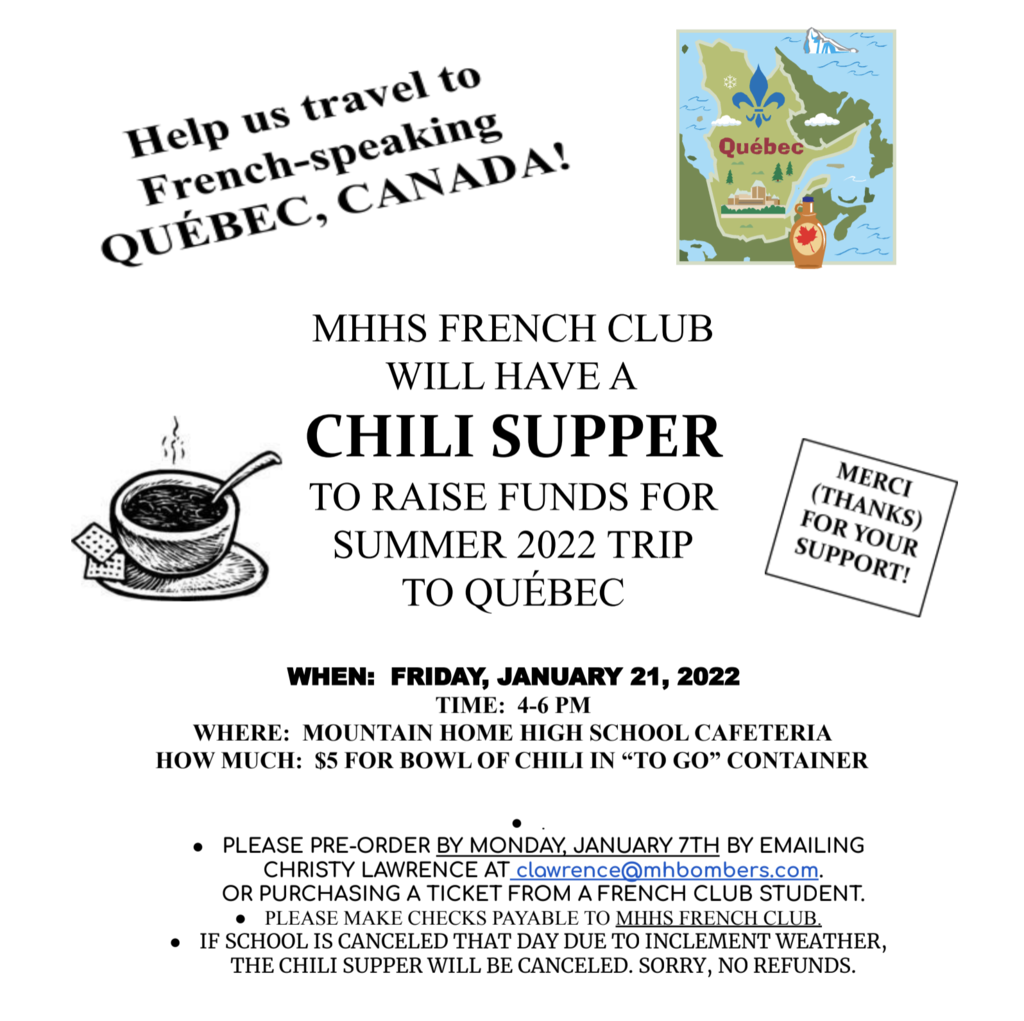 Everyone is invited to the upcoming MHPS Band Concerts! HS Band Concert : 2:30 p.m. Sunday 12/12 at The Sheid MS & JH Bands Concert: Monday 12/13 at Dunbar Auditorium. 7th grade at 6:30 and 8th/9th at 7:30. Admission is free. We hope you can attend! Merry Christmas

This morning the Class of 2022 held a Senior Breakfast. Special thanks to the businesses and individuals who donated to make this event possible: Farmers & Merchants Bank, Sherrie On Style, Car Care, James Boyett State Farm, Evelyn Drake, and Homebound Medical.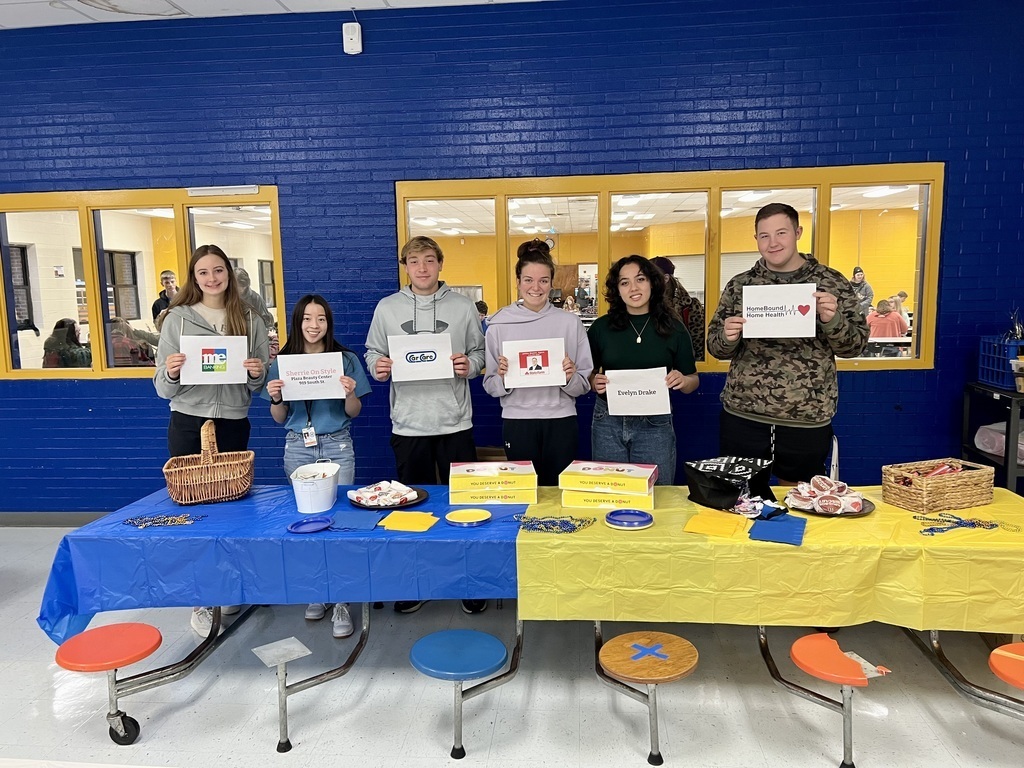 No school on Monday, November 1. See you Tuesday!

Happy #NationalPrincipalsAppreciationMonth to the best in the business!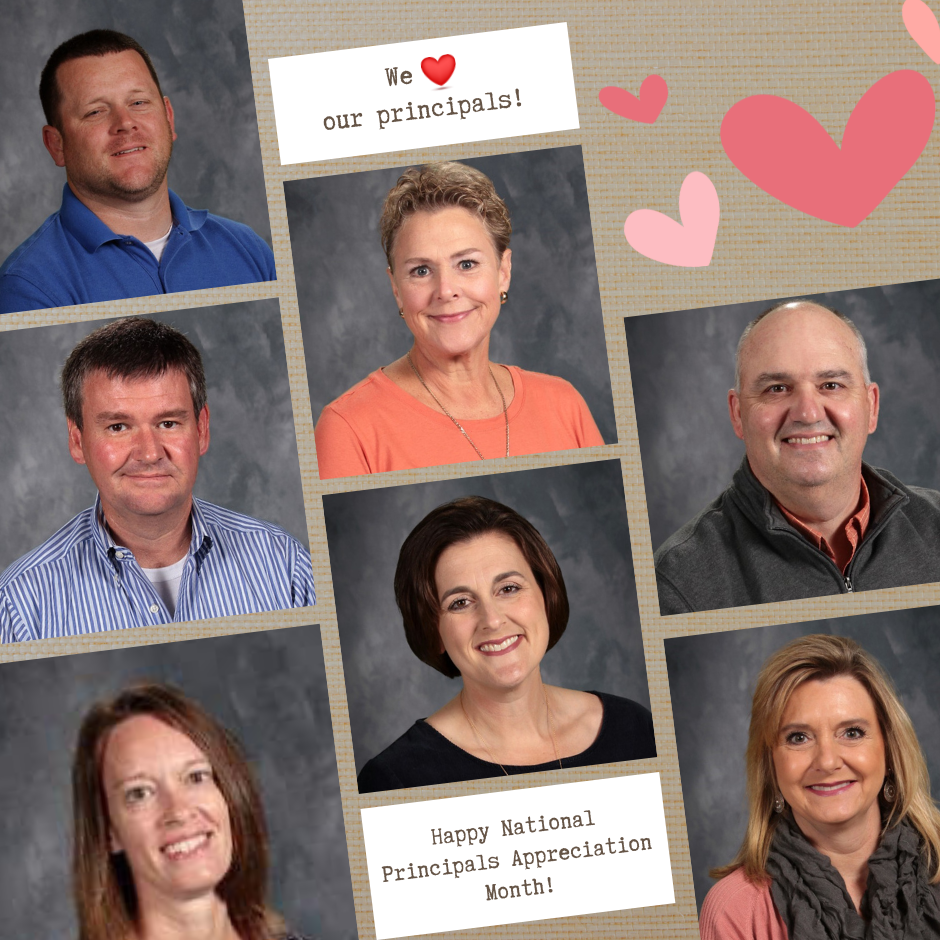 October 26, 2021 COVID-19 Report Hackler Intermediate School: 3 positive students. 2 family probable close contacts. Pinkston Middle School: 1 positive student. Mountain Home High School: 1 positive student.

Senior, Taylor Schumaker and 2021 graduate Josie Kelly both acted as representatives of Mountain Home Public Schools and their respective State level CTSOs (Career & Technical Student Organizations) Tuesday at Arkansas State Fair. Taylor currently serves as the State FBLA Secretary while Josie serves as the State FFA President. They addressed hundreds of CTSO members (Present CTSO organizations: FBLA, FCCLA, FFA, DECA, HOSA, Skills USA, and TSA) about their organization's goals as well as influences that contribute to a successful State Fair.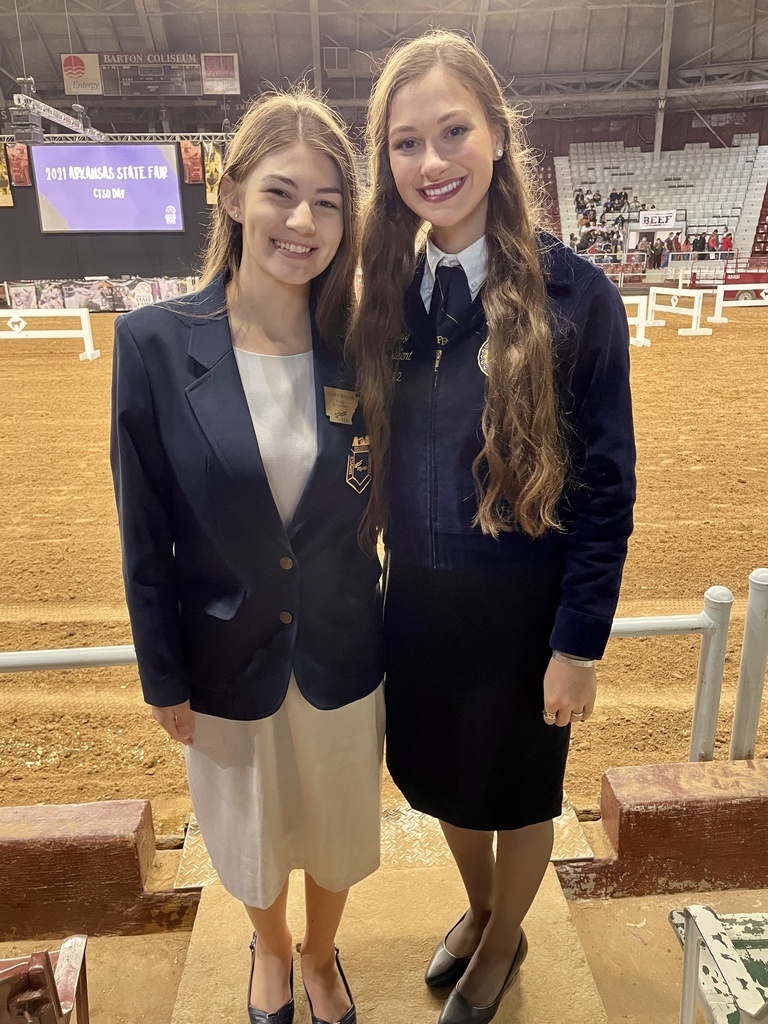 October 21 COVID-19 NWH: 2 positive students. 6 probable close contacts. Hackler: 5 positive students. 14 probable close contacts. Pinkston: 2 positive students. 9 probable close contacts. MHJH: 1 positive student. MHHS: 1 positive student.

COVID-19 POSITIVE CASE INFORMATION: October 20, 2021 Hackler Intermediate School: 2 positive students. 7 probable close contacts. Mountain Home High School: 2 students. 1 probable close contact.

MHPS Homecoming Parade: Wednesday, October 20, 2021 at 5:30 p.m. Parade route begins at Redeemer Lutheran Church and runs through the downtown area! #Committed2MH @Dr_JakeLong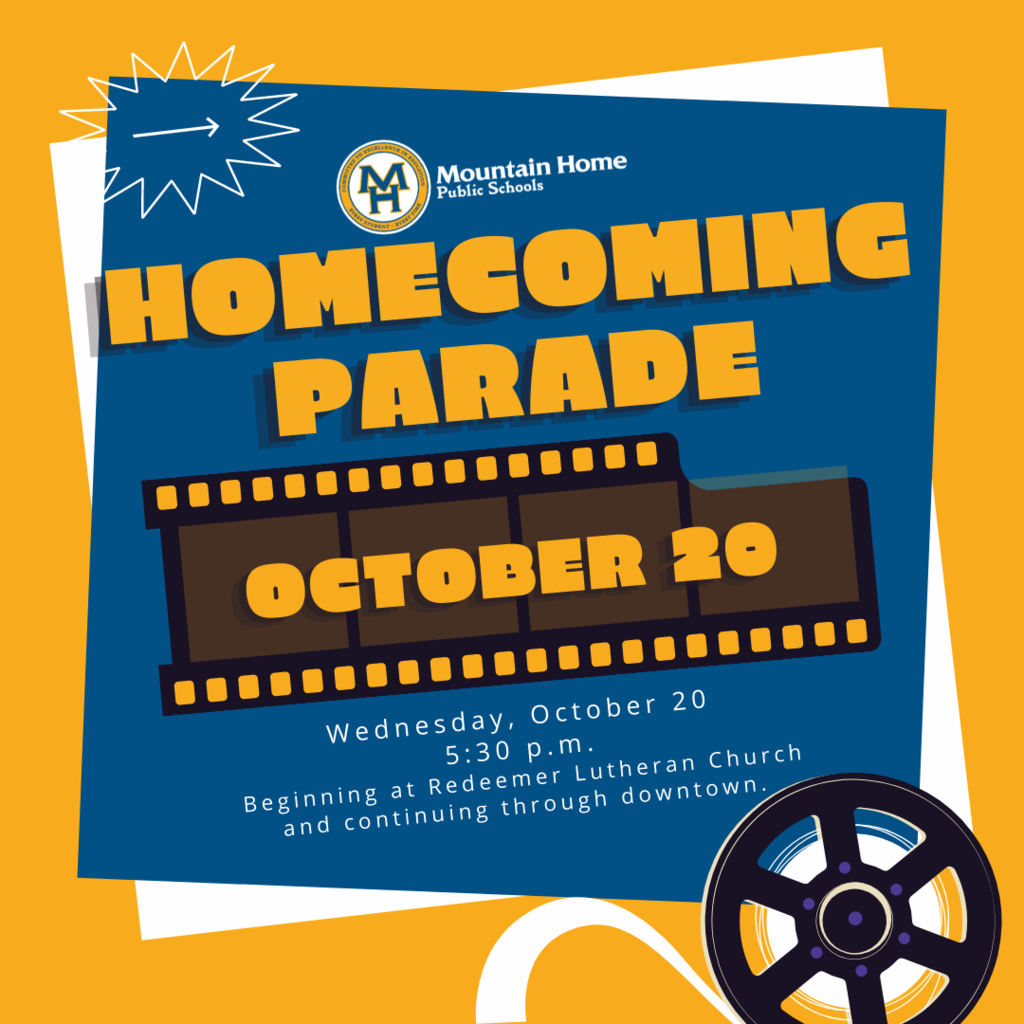 October 7, 2021 COVID-19 Update Mountain Home High School: 1 positive student. 1 family probable close contact.

Attention Parents/Guardians: