SENIOR SPOTLIGHT | Gracie Layne Blossom: Gracie has maintained a near-perfect grade point average as a virtual student. She's a beautiful, warm, kind, smart, funny and talented young lady who navigates challenges with grace. She plans to take a gap year and then attend ASUMH before transferring into a veterinary science program. Congratulations, Gracie!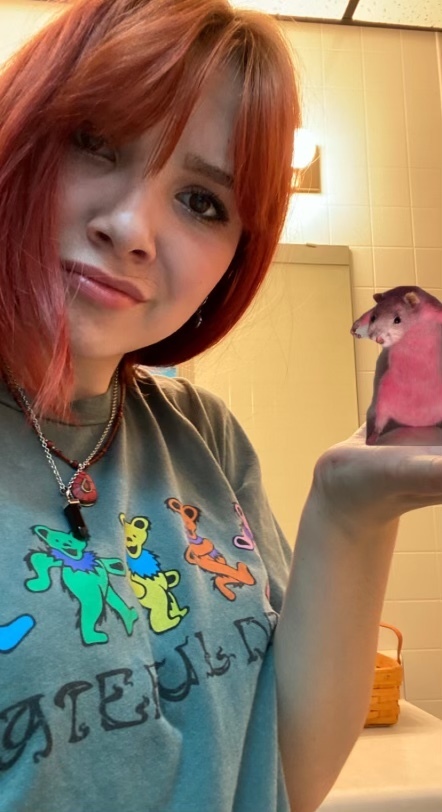 SENIOR SPOTLIGHT | Gerardo Dominguez: Gerardo was a member of the varsity Bomber football team. He plans to continue his studies in mechanics. Congratulations, Gerardo!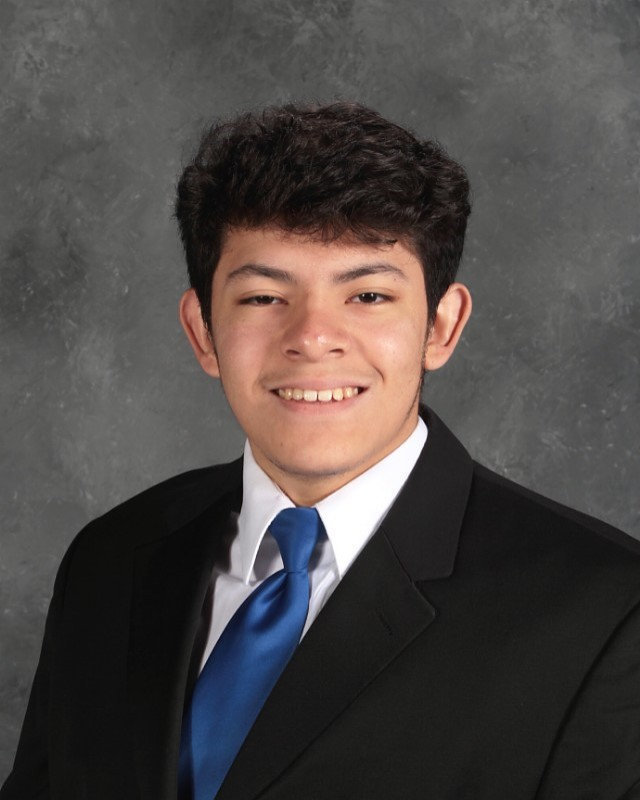 SENIOR SPOTLIGHT | Michael Austin Jonte: During high school, Michael participated in Special Olympics. He enjoys spending time with his family and looks forward to enjoying more time with them in the future. Congratulations, Michael!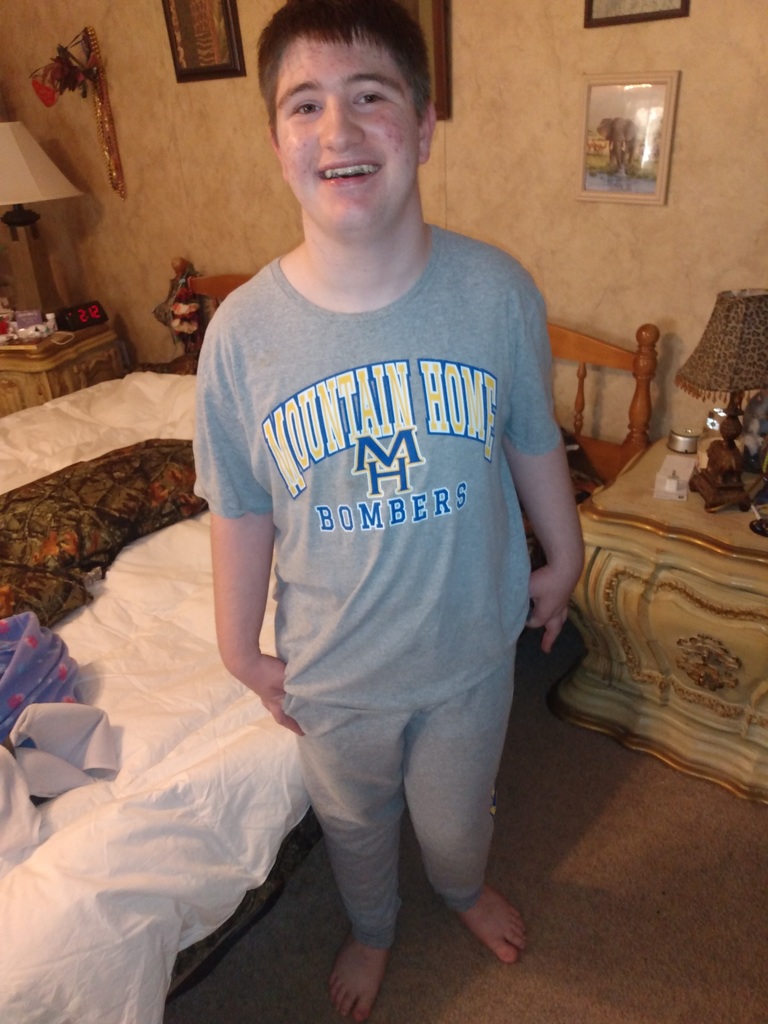 SENIOR SPOTLIGHT | Trent Guthrie: Trent is a member of the FRC Bomb Squad Team 16, the Bomber Band, and National Honor Society. He plans to attend University of Arkansas where he will major in mechanical engineering. Congratulations, Trent!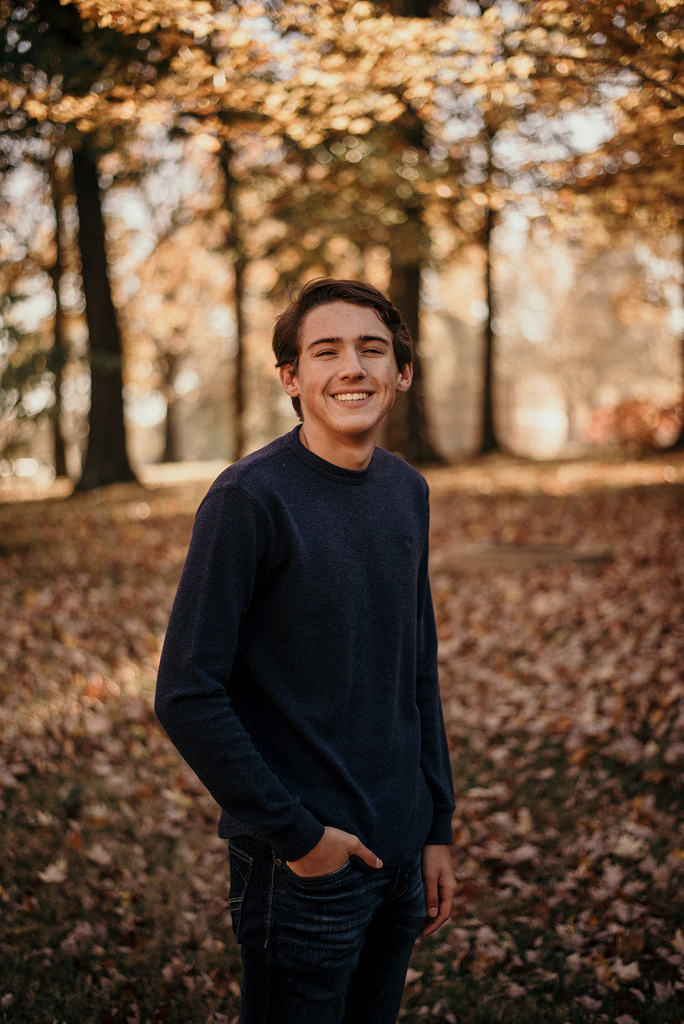 SENIOR SPOTLIGHT | Callista Melton: Callista is a member of the Bomber Band, Bomb Squad, and the Big/Lil Sis program. She plans to attend MSU in Springfield where she will major in Elementary Education. She also hopes to participate in the MSU Pride Band. Congratulations, Callista!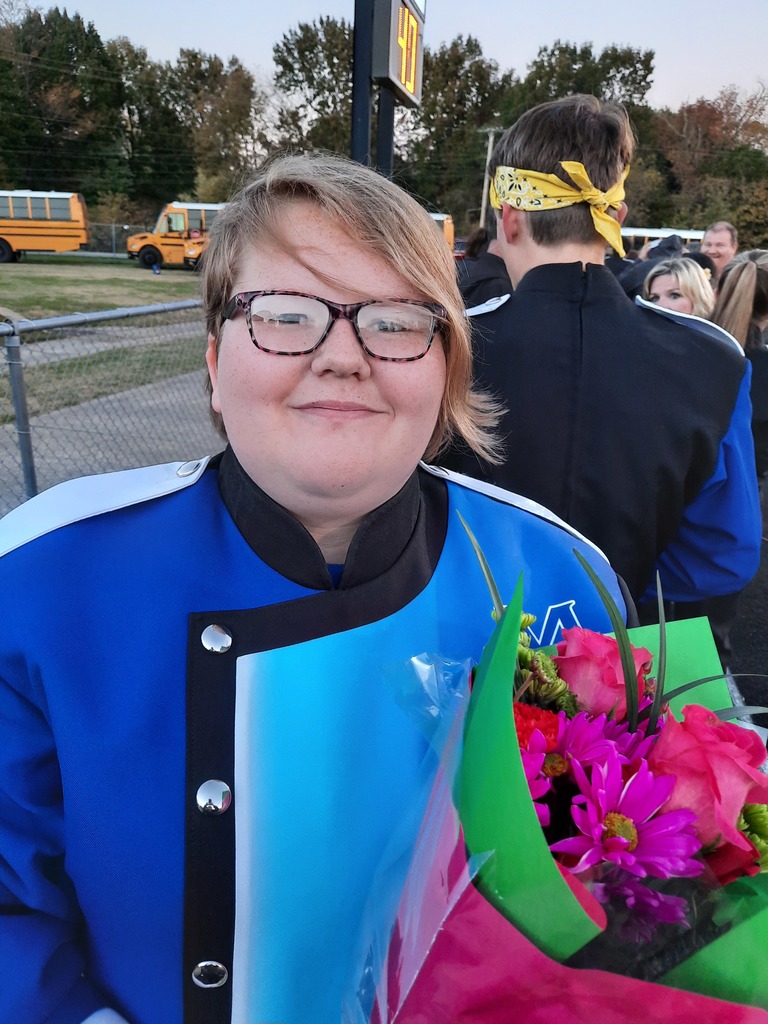 SENIOR SPOTLIGHT | Ella Brashears: Ella was an all-state golfer her senior year, lettered all four years in golf, participated in the BRMC white coat internship program, and was a member of National Honor Society. Ella plans to attend ASUMH where she will pursue a degree in nursing. Congratulations, Ella!

We love our assistant principals!

Members of the MHHS Robotics Team, Bomb Squad, showed off their robot Raptor at MH Kindergarten today!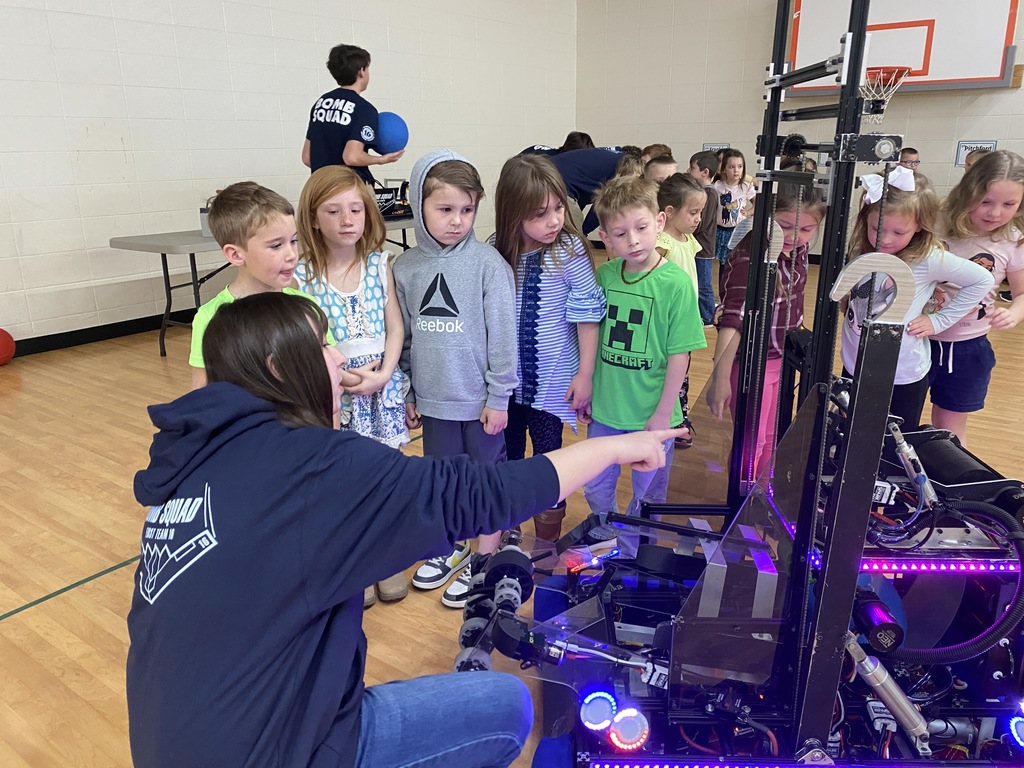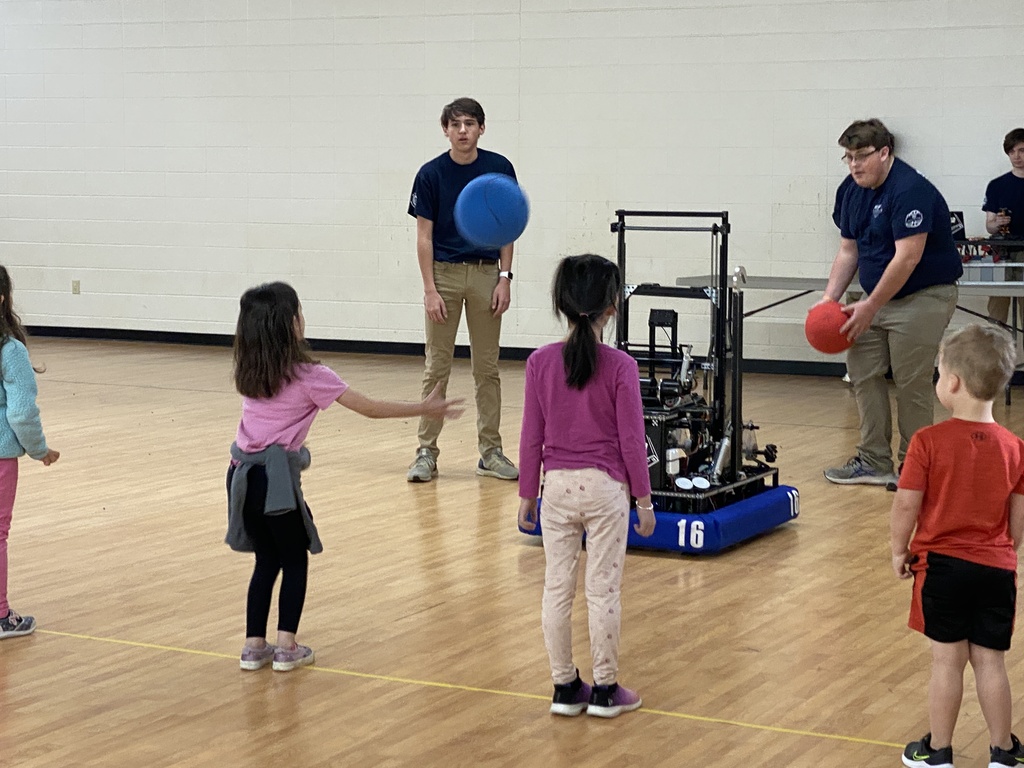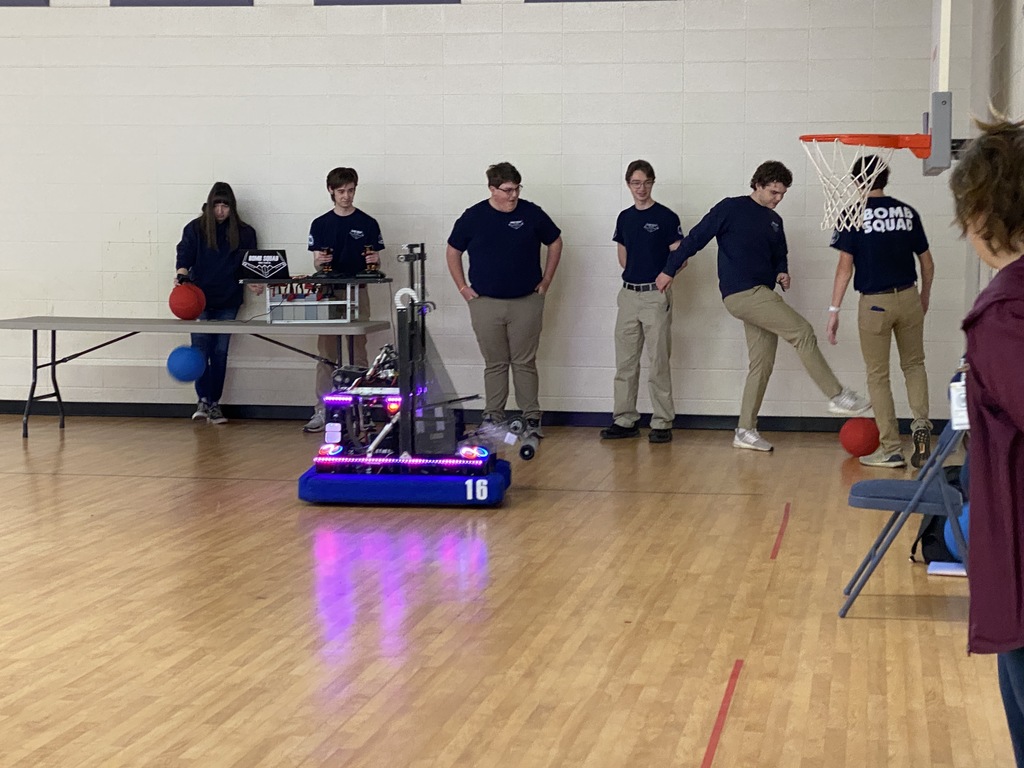 See you tomorrow, Bombers!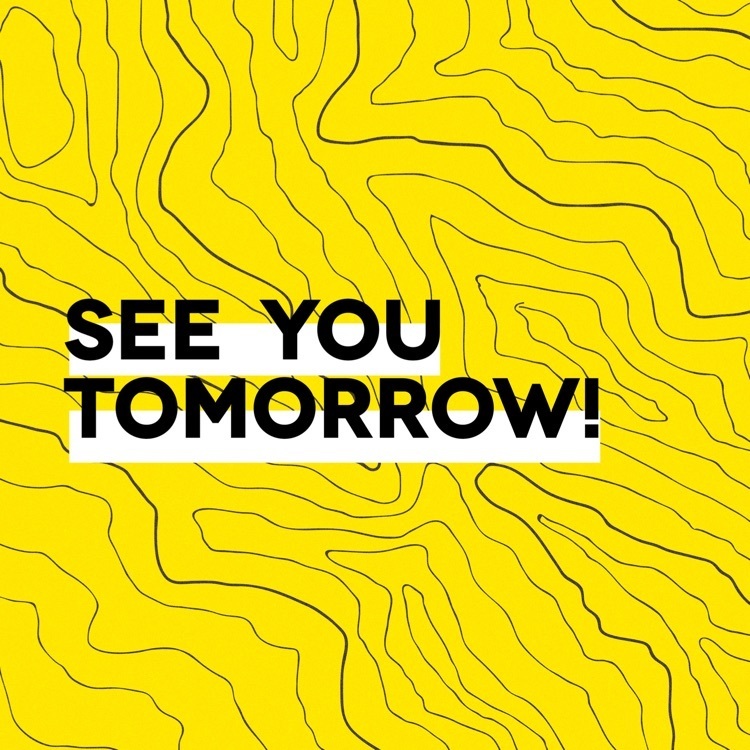 First Day of Spring Break and MHHS National Honor Society packed 500+ food boxes for area Senior Citizens.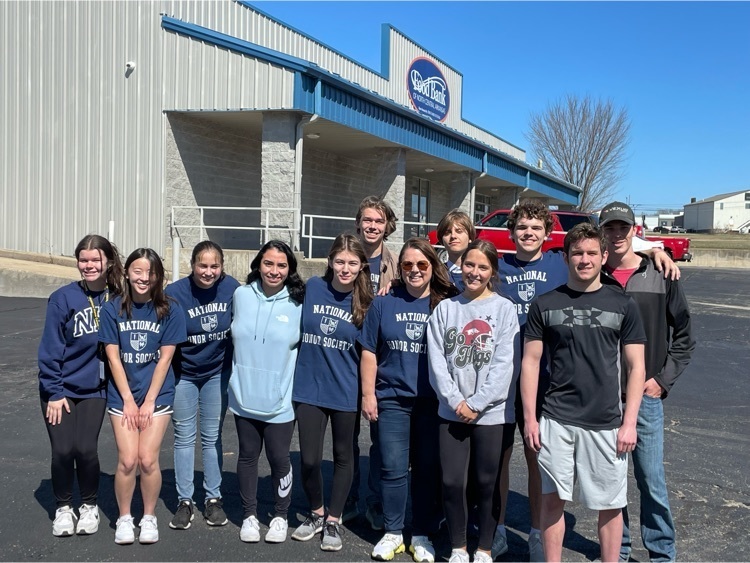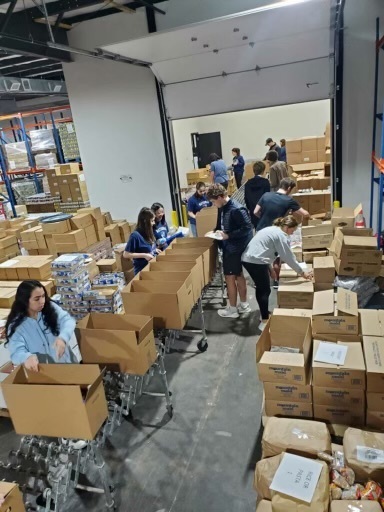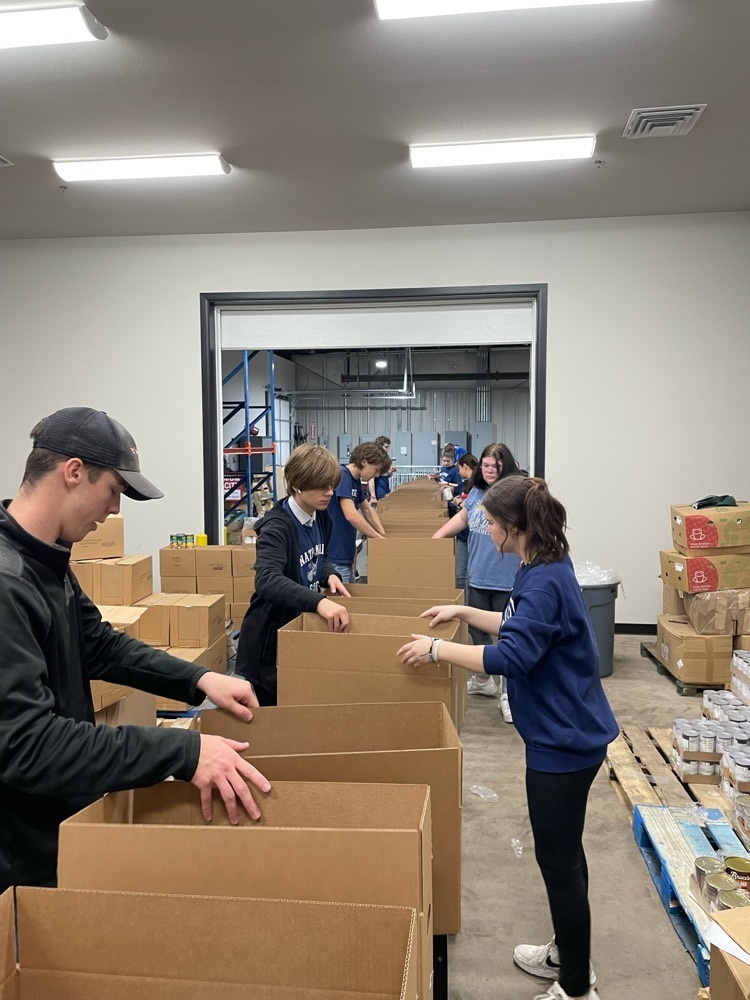 More Special Olympics Basketball Day photos! What a wonderful day in Bomber Nation!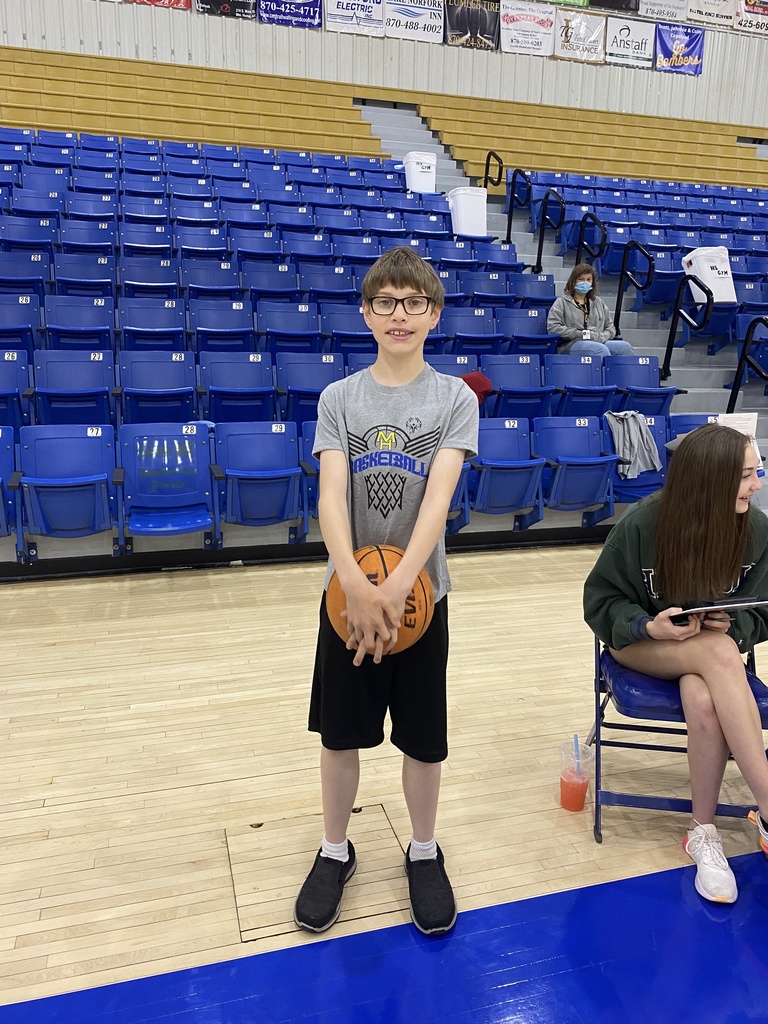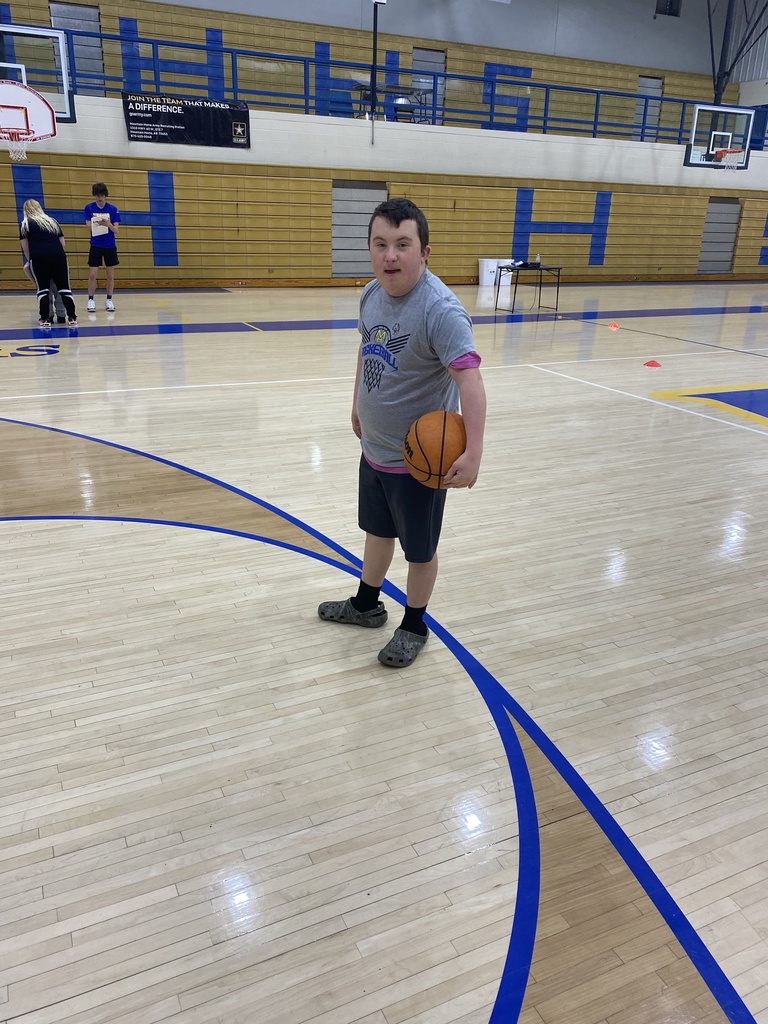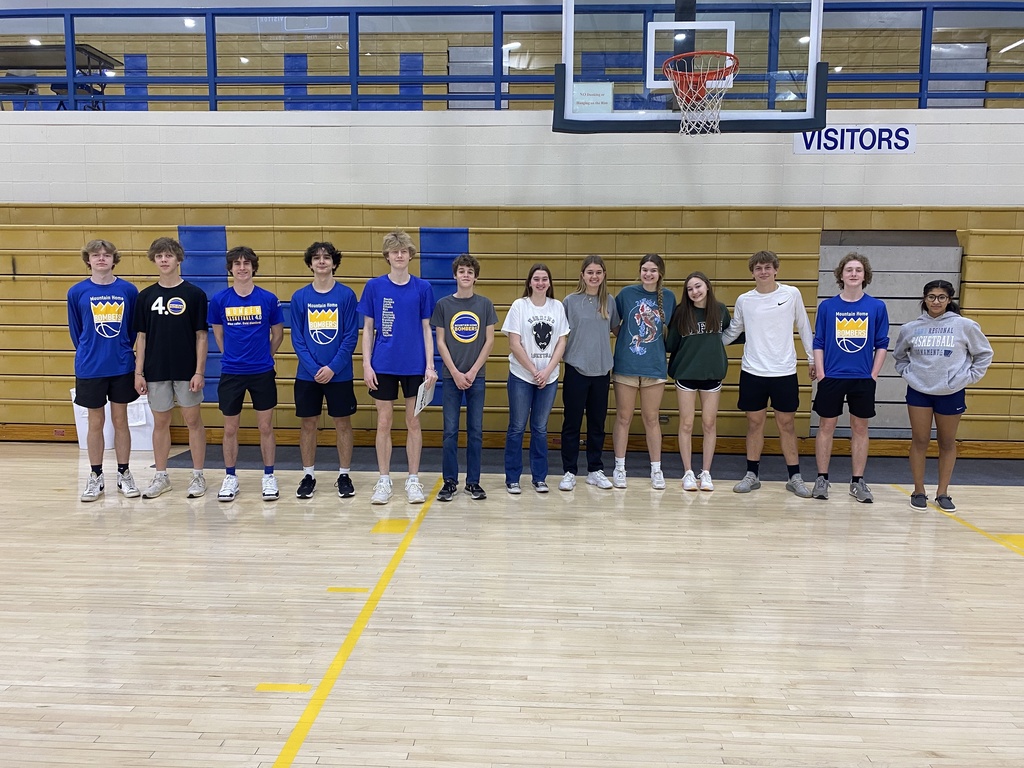 Today was Special Olympics Basketball Day at MHPS! We had some awesome players and helpers. What a wonderful day! The Mountain Home Special Olympics Team will be traveling to Harrison for the Area Track and Field events on April 29. Parents are welcome to attend. Students must be 8 years old to participate as well as meet other criteria. If you are interested in your child participating, please contact Gwen Benton at
gbenton@mhbombers.com
or 870-425-1247 for more information. Registration information will need to be received by April 4 to ensure adequate time to order uniforms.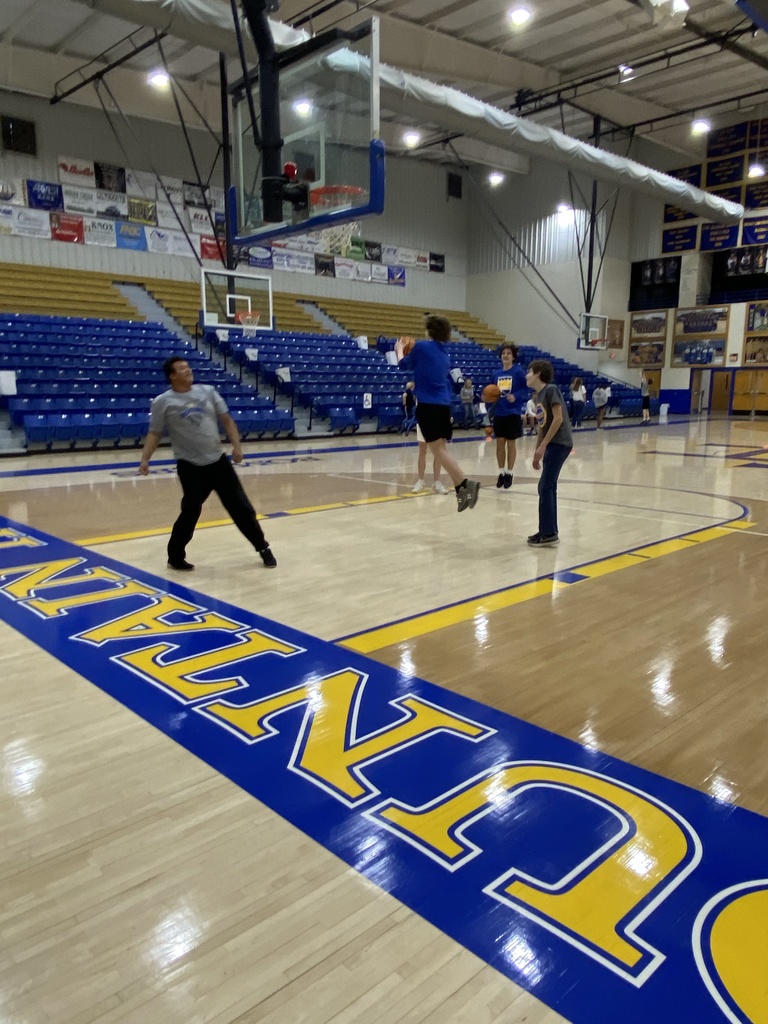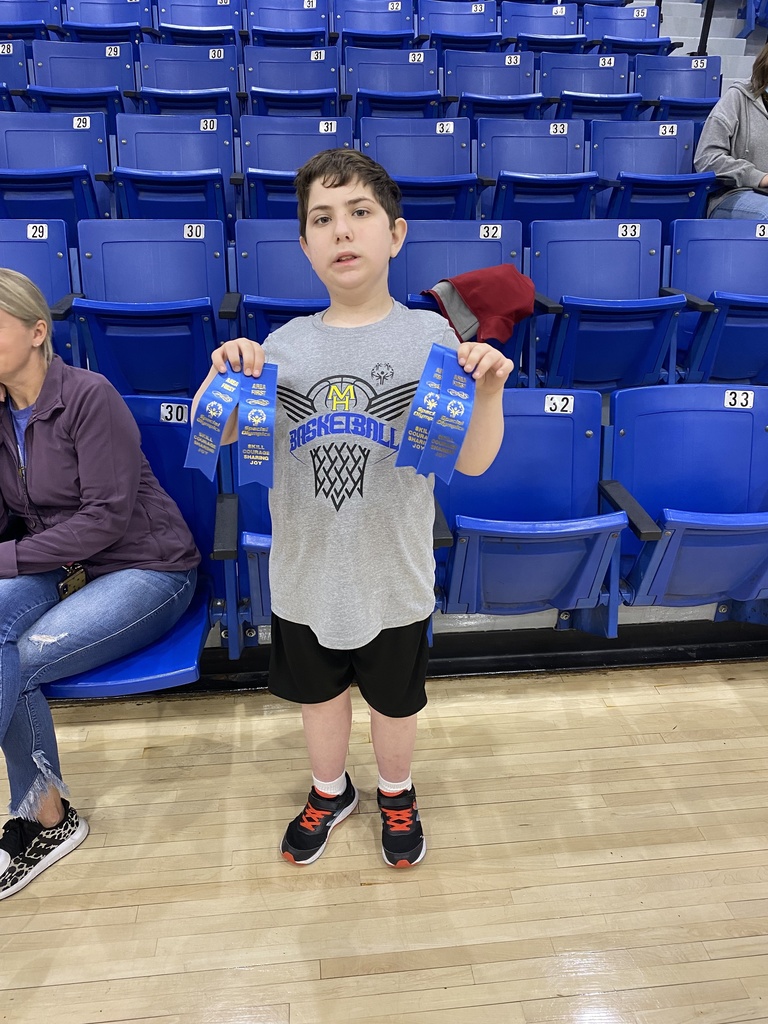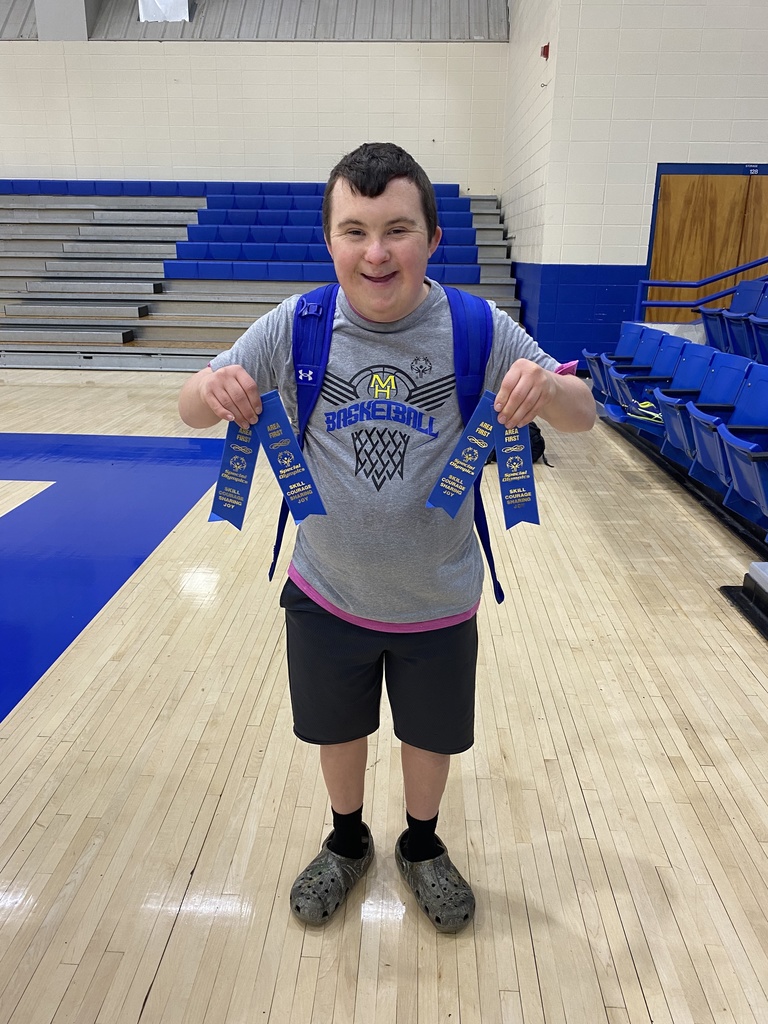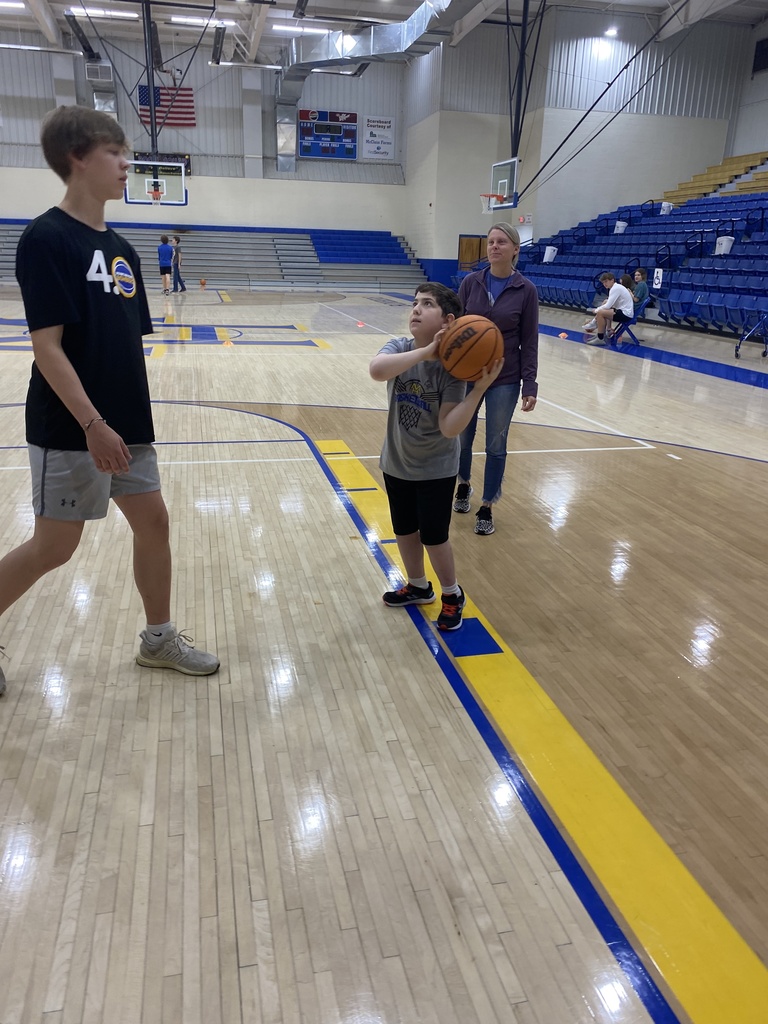 If your child has Saturday School Detention tomorrow (March 12), it will be cancelled and rescheduled for a later date. Principals will notify students of the rescheduled date when one is set.

Due to the threat of incoming winter weather, today will be an AMI day at Mountain Home Public Schools. Teachers will be available by email during school hours to assist your children. Thank you.

A message from Dr. Jake Long: Bomber Families, I want you to know we will be monitoring the radar closely throughout the night. At this time, it looks like there's a chance we might need an early dismissal tomorrow, and I wanted to give you all time to prepare for that possibility. As this snow system continues to evolve, I will have more definite information and will share it with you as soon as I can. Thank you.

If your child was scheduled for Saturday School this Saturday, they will instead need to attend next Saturday.

Friday, February 25 will be AMI Day #8 at Mountain Home Public Schools. Please reach out to your child's teacher(s) by email or through Canvas if you have any questions.

Thursday, February 24 will be AMI Day #7 at Mountain Home Public Schools. Please reach out to your child's teacher(s) by email or through Canvas if you have any questions.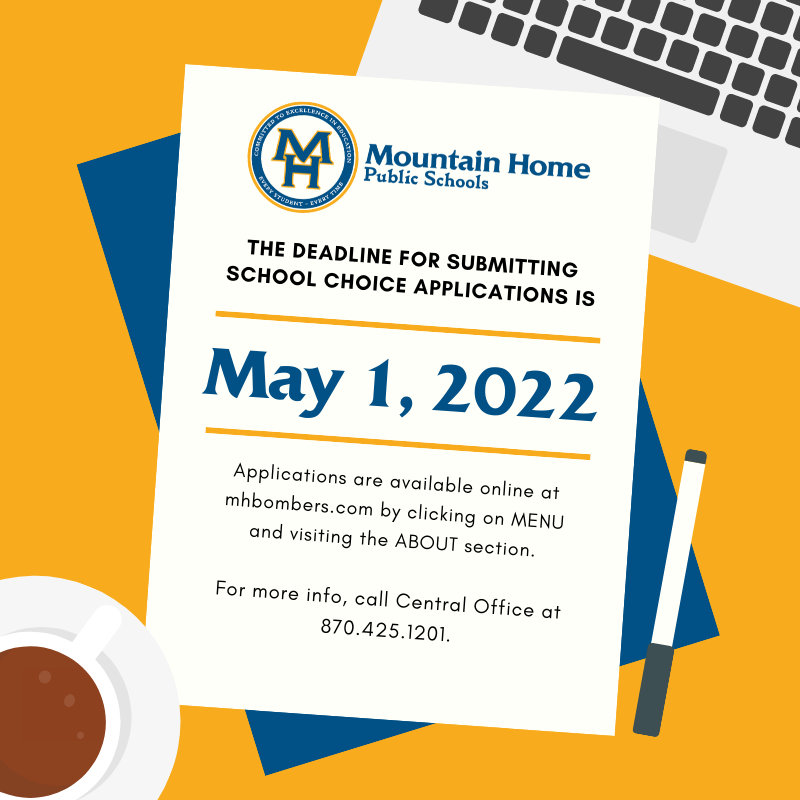 Our school bus drivers are amazing! Thank you for all you do for our students and their families. Happy #SchoolBusDriverAppreciationDay to our Bomber bus drivers!